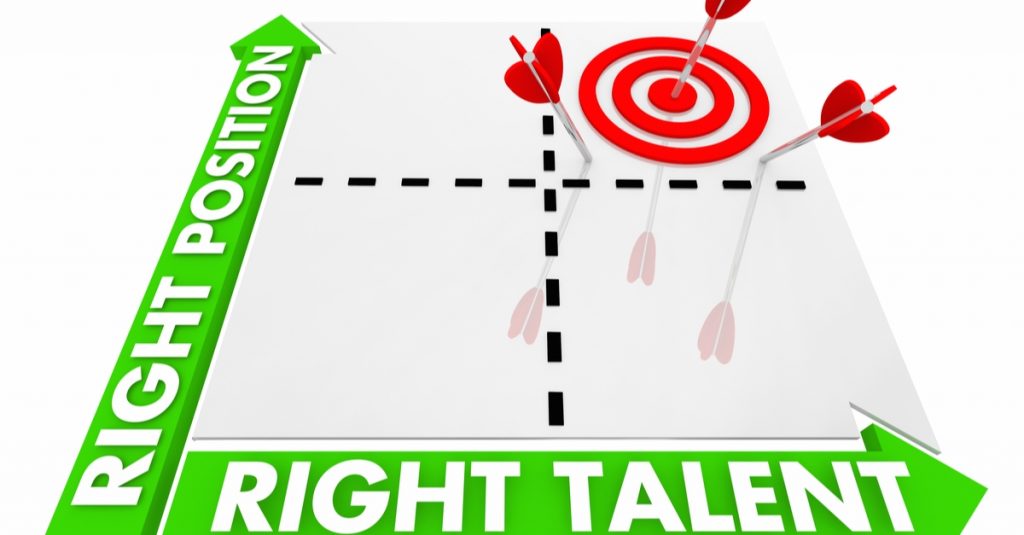 When you're hiring, a lot of time and energy goes into finding enough skilled talent. There's an overall shortage in the number of qualified candidates out there, after all. Employers say the fact they can't find enough of them is their number one complaint.
So searching them out is one of the most challenging parts of the process. It's also just the beginning. What happens after you've (finally) reviewed the best talent and completed the interview process, once you've narrowed it down to your top two highly qualified contenders?
Assuming each of your final candidates has top-notch skills and experience, you've now reached a critical–and subtle–stage of your search: Hiring the candidate who is the right fit.
That phrase,"the right fit," gets tossed around a lot. But what does it really mean?
Discerning whether or not a person has qualities that will work for the position, beyond the skills they list on their resume, is difficult to do. But doing so by making sure this part of the process is just as robust as the early stages of your search is critical, not only for the new employee and their future team, but for the health of your whole company. Use every resource available so you can make the best possible choice.
To make distinctions between top candidates, it can be tempting for a hiring team to retreat into the details. Does candidate A have more hours logged on a given software program than candidate B? Is candidate B a more recognized speaker than candidate A? Did one or the other demonstrate better KPIs last year?
Hard data is compelling, so it can be difficult to look beyond these kinds of details. That's why your team may benefit from the perspective of someone outside the group of people who will be working with the person directly–someone who can zoom out to look at soft skills and other less tangible factors such as company culture, personality traits, working style, and the nature of each candidate's past experience and accomplishments.
Assuming both of your top candidates have desirable skills and top-level experience, encourage your hiring team to ask themselves these questions:
Which of the candidates will work best with the personalities in your organization?
How will their skills transfer, given the pace of your work environment?
What evidence do you have that they will train well for the position?
Are they adaptable? Will they embrace change?
Will they enhance your company's growth goals?
Will they not only adapt to a new company but continue to evolve and help others do so as well?
Do they seem to have a genuine interest in your company's products or services, culture, and mission?
Doing everything you can during this final phase of the hiring process to answer these kinds of questions for each of your candidates will help ensure that the candidate you choose will not only do the job well but will match your company's culture: the elusive "good fit."
To do so, talk to whoever you trust. Your HR department and/or talent acquisition recruiter will be aware of relevant trends and able to call attention to potential red flags or strengths that didn't show up on paper or during the interview process.
Another voice can help you as you're splitting hairs, to help you make the right distinctions between candidates so you can make the most tactical, positive decision for your team and the success of your company.