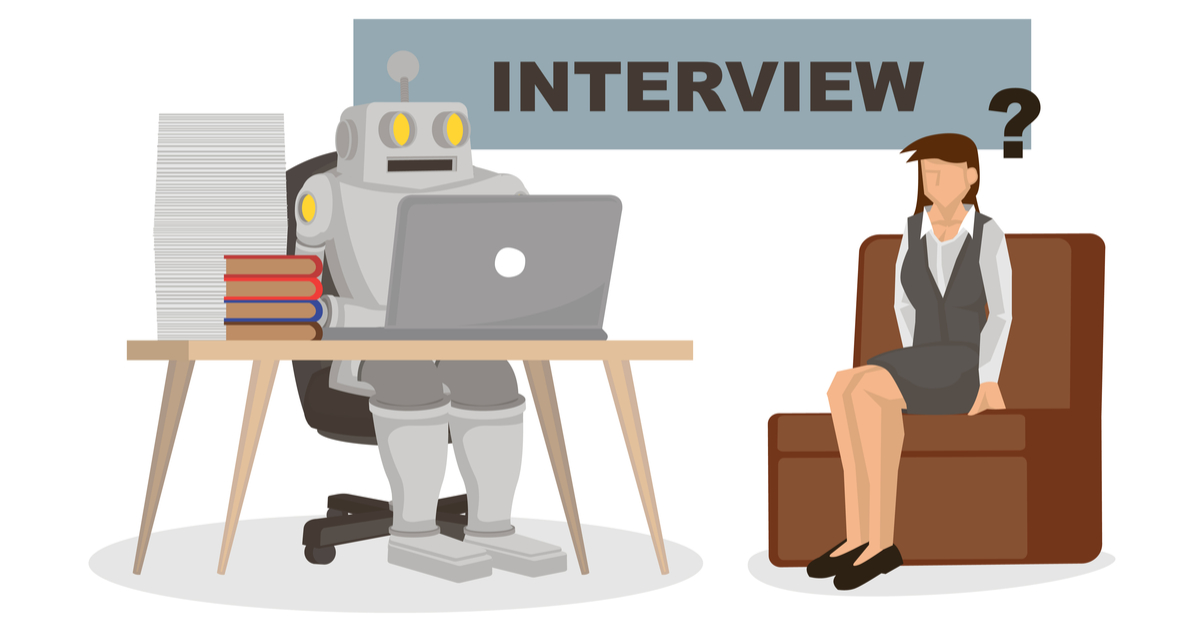 Automated recruiting is getting a lot of play these days.
And it should.
For some types of jobs, these services can save a hiring team time and money by pre-screening resumes so they have fewer to review, with a higher chance of finding qualified candidates the first time around.
As part of a recruiting strategy, it can be helpful, especially for high-volume or fluid positions.
But it's not always a good fit, for the candidate or the employer.
What's the difference between automated recruiting and relationship-based recruiting? And which one is best for you?
If you're hiring, deciding whether to start with an automated service or work with a recruiter will be one of the first decisions you make.
Here are a few things to consider.
The true value of automated recruiting–for you.
Even with automated screening, an attentive and conscientious employer will still read and assess the resumes that come in.
Automated hiring platforms say their services send resumes from only the most qualified candidates. They do this by not only automatically screening resumes, but by analyzing videos of candidates for facial expressions and speech patterns. Fewer candidates to consider helps hiring managers save time and a centralized online platform can help them stay organized and remember their impressions of candidates.
Candidates are getting tired of AI recruiting.
But candidates report fatigue with these systems. This year the Guardian found that many candidates are disillusioned by the automated recruiting process, especially considering that they invest hours submitting online applications.  "The role of human interaction in hiring has decreased, making an already difficult process deeply alienating."
It also questions the integrity of the whole system. "Beyond the often bewildering and dehumanising experience," it notes, "lurk the concerns that attend automation and AI, which draws on data that's often been shaped by inequality."
A traditional recruiting experience can eliminate these concerns through person-to-person interactions–between recruiter and candidates, between recruiter and employers, and ultimately between candidates and employers directly.
Passive candidates don't use automated systems.
The kinds of candidates seeking upper-level positions or specialized roles aren't likely to post their resumes online. Passive candidates, those who are quietly seeking a change or not actively seeking a new position, want to keep their searches and inquiries confidential. Doing otherwise could jeopardize their jobs.=
As a relationship-based recruiter, we find passive candidates, working confidentially and methodically. It's a slower, more intentional process and many find that it's a better fit because it results in long-term placement that benefits the candidate and the company.
We've found that clients or candidates will share more information with a good recruiter. Because we take time to listen to their needs, our candidates know we understand the candidate experience: We know their career goals and have their best interests at heart.
Candidates with recruiters have a high investment in the outcome.
When a candidate explores working with a recruiter, we think it says something about them.
They're invested in their career and value the social, person-to-person approach to recruiting. They value the whole hiring experience, as well as the outcome.
Instead of looking solely at a list of desired traits or skills for a position, they're interested in a company's culture, team dynamics, and specific projects they would consider ideal, so they can make a positive impact using their expertise and experience. Those kinds of metrics are impossible for an automated system to capture.
It's a candidate's market.
For employers, it's a tricky time to hire because there are simply more positions than skilled candidates out there. For in-demand jobs, more than 25% remain open for more than five months. Employers can benefit from a recruiter's professional network to help cut through and attract the attention of top-level candidates.
Employers are continually facing the need to hire. So having an exceptional recruiting firm that meets your business's criteria should be a strategic part of every business's hiring initiative. A strong recruiting resource can leverage their ability to deliver services using processes they've perfected, including vast networks of passive candidates that are otherwise invisible .
The way you recruit is part of your brand.
In the end, the recruiting system you choose will affect your ability to attract good candidates. It could be that the use of automated services ultimately hurts your brand, especially if candidates feel they are treated impersonally. In the short term, you may fill some positions quickly but in the long term, it can damage your reputation.
Before you dive into your next search, think about what you want the candidate experience to be like and about what your recruiting says about your company. At the very least, be extra conscientious if you use these systems, and make sure you communicate with candidates.
Prioritizing candidates is prioritizing your future employees. And that's something everyone can get behind.
We're living in miraculous times where connections are made at the blink of an eye, the tap of a thumb, and the click of a mouse. We can never replace human interaction, but these simple actions can be powerful and meaningful to those we connect with.

– Christy Turlington
Joanna Liukkonen is a Global Executive Recruiter with LRC Recruiting in Seattle, WA. Connect with her on LinkedIn or message her at: Joanna@LRCrecruiter.com