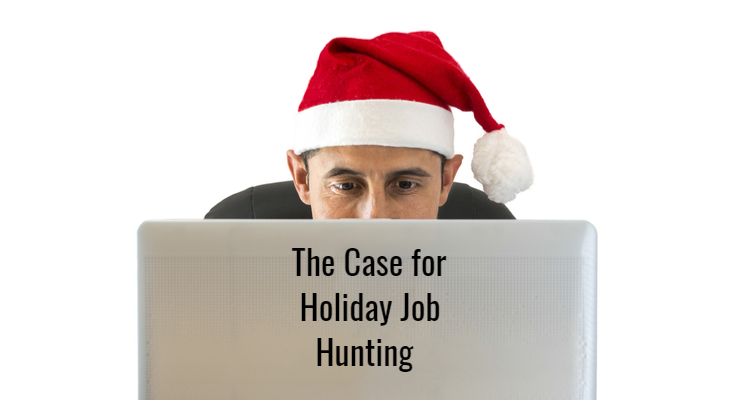 Taking a break from your job search during the holidays may seem like just the thing you need to help you start again with new energy in January.
There's nothing wrong with taking a breather. But be aware that many job seekers opt to postpone their job searches this time of year.
Seize the moment. Instead of taking the month off, treat December as the most important month to get your name out there. It will open up new possibilities that may not exist at other times of the year.
Here are 3 reasons to keep going!
In-person Networking Opportunities are Unmatched
There will be a ridiculous number of parties and get-togethers this month. You know who will be there? People who work for companies that are hiring. Holiday parties are a golden opportunity to keep people up-to-date on your search and find out what jobs are available.
Worried about small talk? Don't be. If you're between jobs, the best thing you can do is show up, have fun, and let people know you're out there, motivated and looking.
It's a Natural Time to Reach Out
The season of giving and reflection is a perfect time to send a card. Drop a handwritten note of thanks and holiday cheer in the mail to keep your name in front of your best contacts and potential employers.
Or invite the people who have helped you in your search to a low-key event at a favorite restaurant. A conversation over mulled wine or sticky toffee pudding – or both! – could give you the lead you're looking for.
Companies are Motivated to Hire in December
Even this late in the year, hiring managers still need to schedule interviews and fill open positions. In fact, many companies are scrambling to spend "use-it-or-lose-it" funds by filling open roles. If they don't get it done by the end of the year, they risk losing the opportunity to hire.
December is just the time to make yourself even more visible and available, and just when employers need candidates to show up. Keep reaching out, applying, following up and interviewing, and you and a new employer may be toasting each other in the New Year.
"Opportunities are like sunrises. If you wait too long, you miss them." William Arthur Ward